NodeReal Weekly Newsletter - June 21, 2022
MegaNode Growth Plan free trial is ending on 31st July. Try now before it is gone!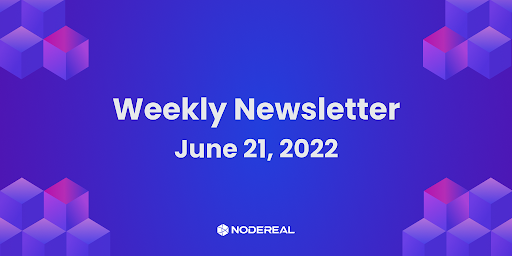 Dear Community,
Welcome to another edition of NodeReal's weekly newsletter.
NodeReal has had a fulfilling week with multiple new product features released, new partnerships, events, and more!
Missed all that information? Here are the highlights for you!
Product & Services
1/ MegaNode Growth Plan Free Trial Campaign: Over the past 3 months, MegaNode has seen massive user growth under the First 3 Months of Growth Plan Free Trial Campaign. We'd like to remind you that registration for this campaign is now over. However, early adopters are still welcomed and newcomers can still try our Growth Plan for FREE till July 31st!  Sign up now and enjoy our super high performance which you can always track through our status page.
2/ Optimized APIs for BNB Smart Chain (BSC). We've optimized the following APIs for you to better access BNB Smart Chain. This optimization has greatly improved our performance on BSC, including lower latency and higher capacity.

3/ Supported the BSC Euler Upgrade: We've upgraded all our nodes and services to be compatible with BSC version 1.1.11 which will be implemented in the  BSC Euler Upgrade.

Features Coming Soon!
1/ JSON Web Token (JWT): MegaNode strives to provide a secured blockchain infrastructure solution to all our customers. To better protect your MegaNode API, we will provide the "JSON Web Token (JWT)" option soon. Only authenticated users can access the MegaNode API by including JWTs in API headers.
2/ Optimized APIs for Ethereum: MegaNode will be soon providing the following optimized APIs for Ethereum as well. Stay tuned for the release!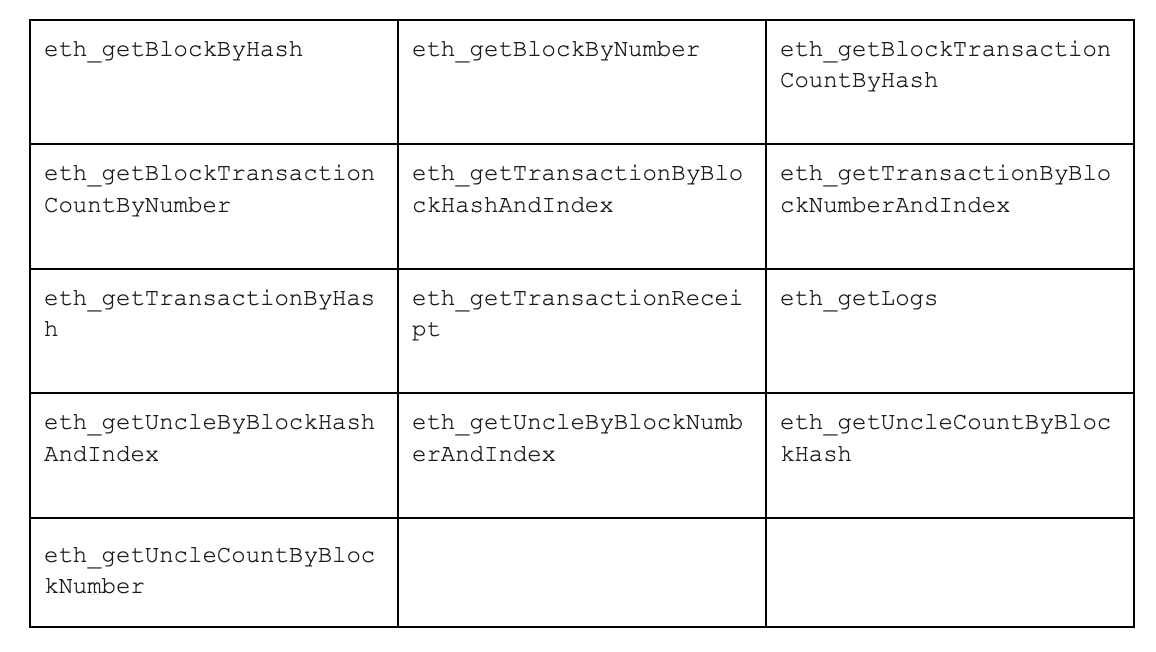 3/ MegaNode supporting Polygon: With the vision to embrace the multichain era, MegaNode is continuously expanding to more blockchains including Polygon! What other chains and APIs would you like us to support next? Help us serve you better by taking this survey within a few minutes!

Partnerships
NodeReal x Coin98, June 10: NodeReal has partnered with Coin98, an all-in-one DeFi platform enabling blockchain enthusiasts to swap, stake, borrow, lend, invest and earn with crypto at ease. This partnership aims to foster the infrastructure of financial services and boost the mass adoption of DeFi in the long run. Read more.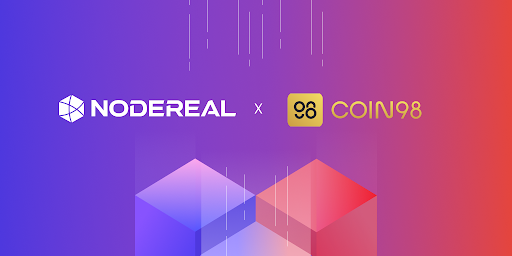 Events
Discord AMA, June 17: We were honored to have Sky9 Capital in our first Discord AMA event held last Friday. Ron Cao, Founding Partner of Sky9 Capital, and Ben Chang, COO of NodeReal elaborated on our 16M Series A Funding news and shared thought-provoking insights on Web3. For more details. please stay tuned for an upcoming recap article.
Events Coming Soon!
This week will be very eventful for NodeReal. We will be attending ETH NYC on June 24-26 and Blockchain Malaysia on June 24-26. If you will be going there too, come find us by T-shirt and chat with us!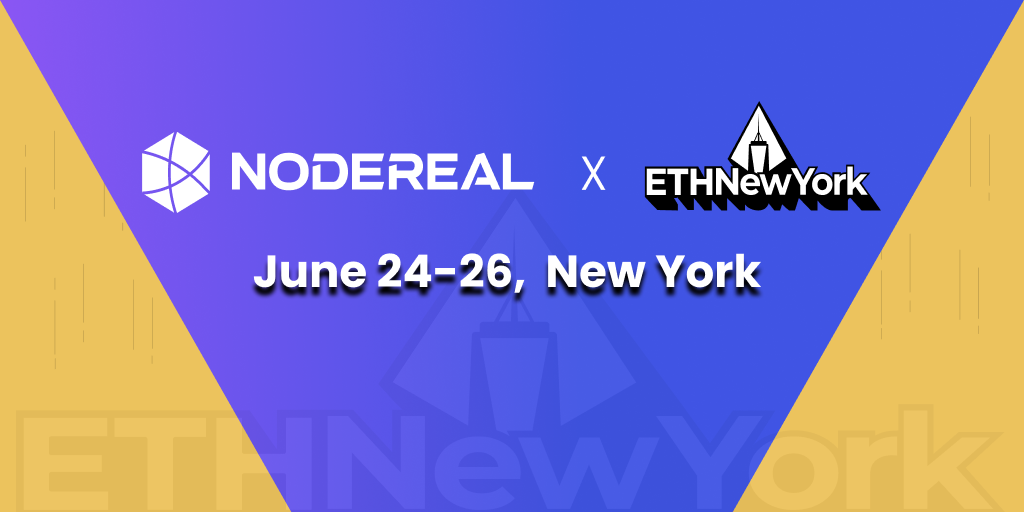 Thank you, as always, for being with us! For more updates, Please stay tuned for next week's newsletter. See Ya.
About NodeReal
NodeReal is a one-stop infrastructure and solution provider that embraces the high-speed blockchain era. It provides scalable, reliable, and efficient blockchain solutions for everyone, aiming to support the massive adoption, growth, and long-term success of the Web3 ecosystem.
Join Our Community
Join our community to learn more about NodeReal and stay up to date with us!