NodeReal Partners with Aptos to Embrace the High-Speed Blockchain Era
NodeReal is now partnered with Aptos - a new, independent layer 1 project focused on delivering the safest and most production-ready blockchain in the world.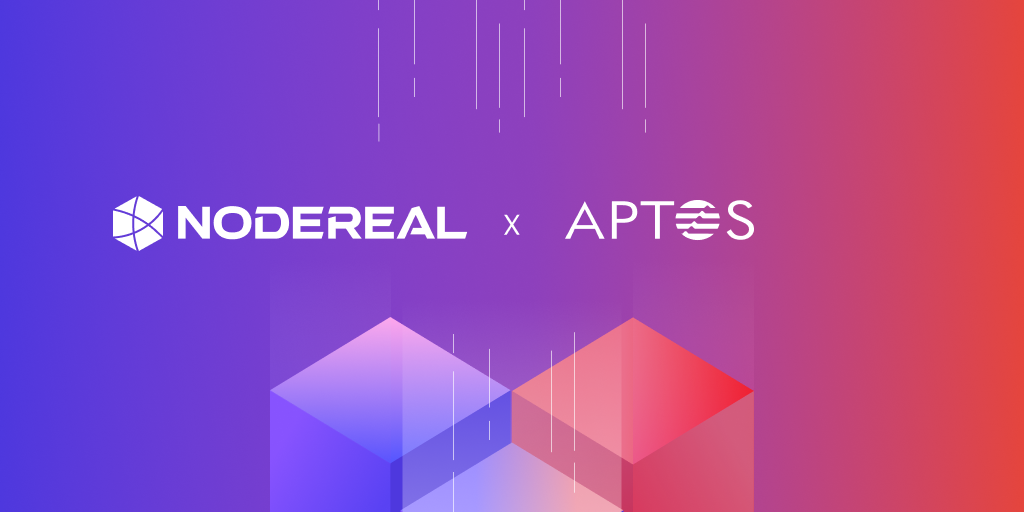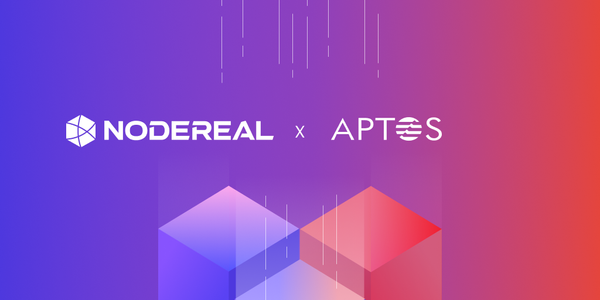 SINGAPORE, March 17, 2022 — NodeReal, the subsidiary of Blockorus, is thrilled to announce that we're now partnered with Aptos — a new, independent layer 1 project focused on delivering the safest and most production-ready blockchain in the world.
The Web3 development is constantly evolving and the Web3 stack is vast and rich, ranging from Layer 1 blockchains to Layer 2s & side-chains, blockchain infrastructure (like us!), tooling, wallets, and decentralised applications. Through our partnership with Aptos, we aim to power up the scalability and adoption of the entire space.
What is Aptos?
The Aptos technology stack was researched, designed, and developed by a 30+ person crypto platform research and engineering team with domain expertise and PhDs in consensus, cryptography, distributed systems, formal verification, security, etc. The codebase has grown substantially over 3+ years with 292 unique developers and dozens of community-driven improvement proposals.
It was battle-tested in a production environment through a number of different use cases and operated by numerous enterprise operators for over a year with over a dozen possible disaster scenarios. They conducted multiple successful significant upgrades in a private mainnet with zero downtime. The codebase is open source and community governed with a long-term goal to build infrastructure that can be used for many networks. The community is ready and excited to see this technology ship and unlock many new applications going forward.
On 15th March, Aptos announced that it has raised $200 million in a strategic round led by a16z crypto with participation from Multicoin Capital, Katie Haun, 3 Arrows Capital, ParaFi Capital, IRONGREY, Hashed, Variant, Tiger Global, BlockTower, FTX Ventures, Paxos and Coinbase Ventures, as well as a great supporting cast of other phenomenal firms, executives and angels across the Web2 and Web3 ecosystems.
How is NodeReal Helping?
NodeReal shares the same vision as Aptos, which is the aim to bring the next 1B users to blockchain and empower the mass adoption of Web3. Currently, NodeReal supports both BNB Chain and Ethereum network and is working to expand support to other networks as well. As we kick off the partnership with Aptos, we will provide it with our high-performance infrastructure and services including but not limited to our RPC/API service, validation, and wallet support.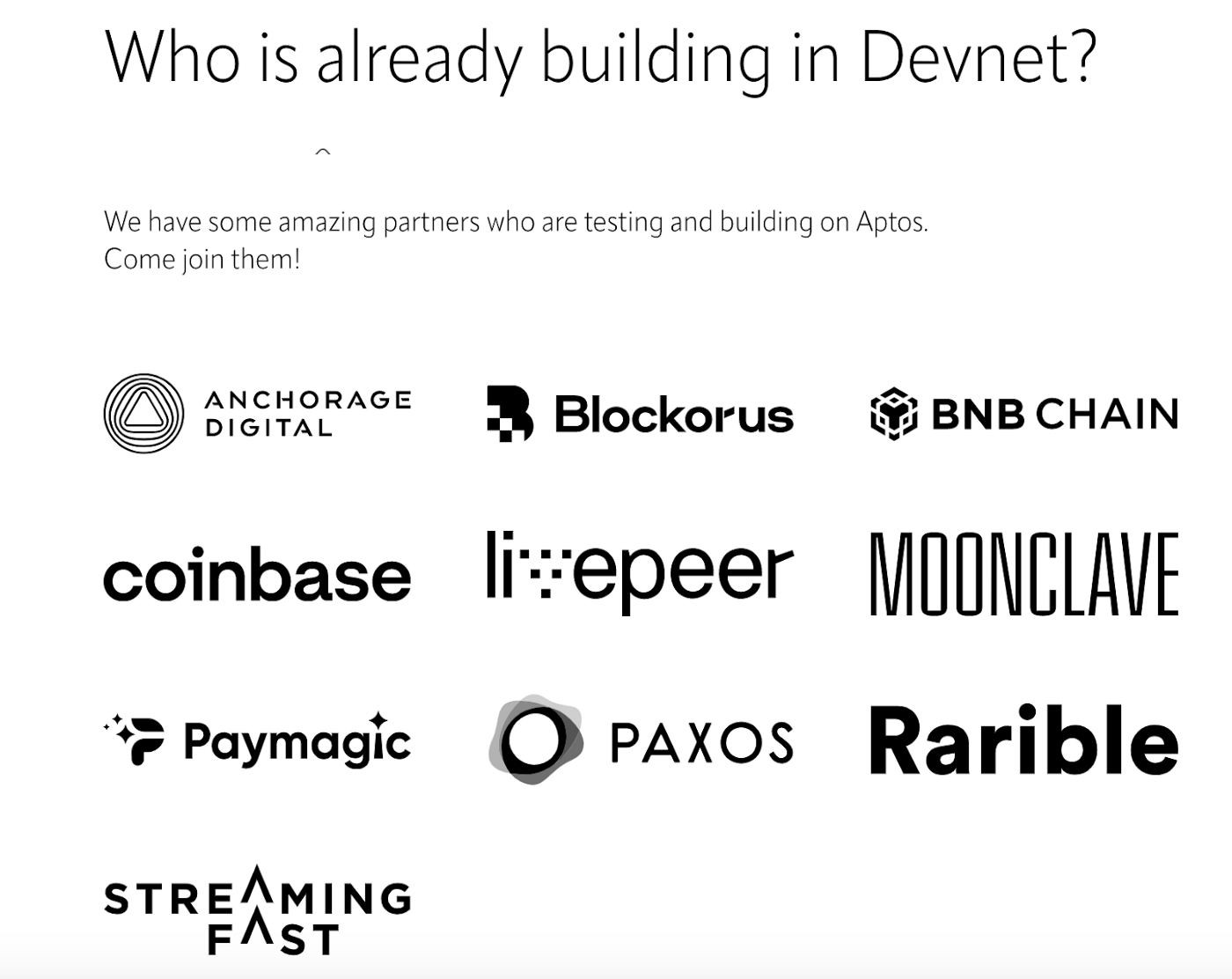 Source: https://aptoslabs.com/developers/ (NodeReal, the subsidiary of Blockorus)
"NodeReal is thrilled to reach a collaboration with Aptos! Through this partnership, we are proud to be able to help the Aptos ecosystem grow even faster, and contribute our efforts to the future cross-chain and multi-chain ecosystem for Web3!" said Henry, CEO of NodeReal.
About NodeReal
NodeReal is a one-stop blockchain infrastructure and services provider that embraces the high-speed blockchain era. We provide scalable, reliable, and efficient blockchain solutions for everyone, aiming to support the adoption, growth, and long-term success of the Web3 ecosystem.
Follow Us
Join our Discord channel and follow us on Medium and Twitter to learn more about NodeReal and get the latest updates.